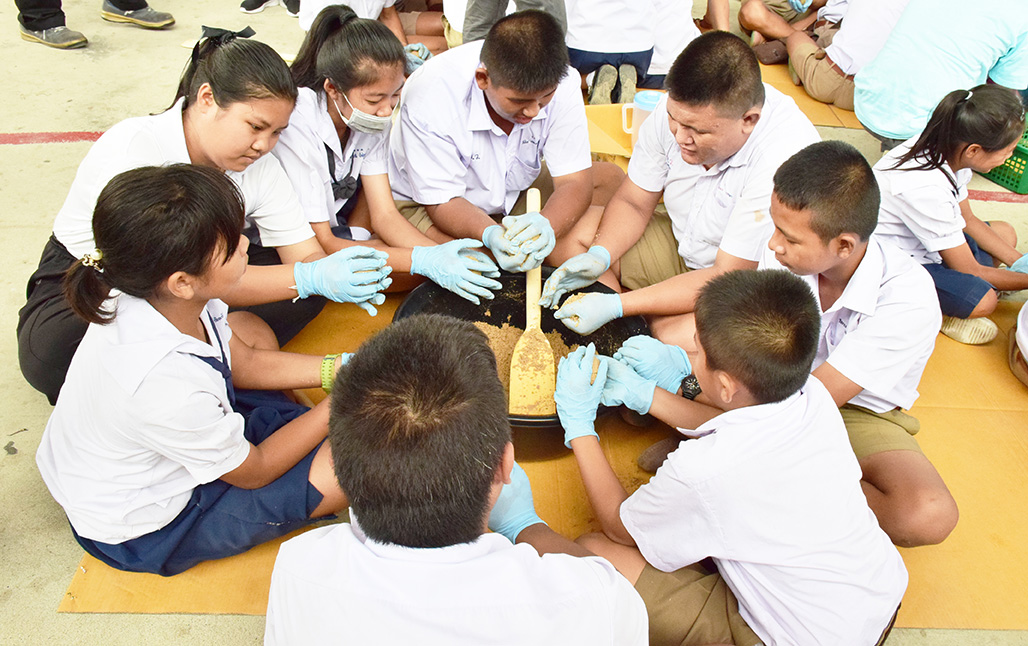 16 Jun

UNSPOILING WATER WITH EM BALL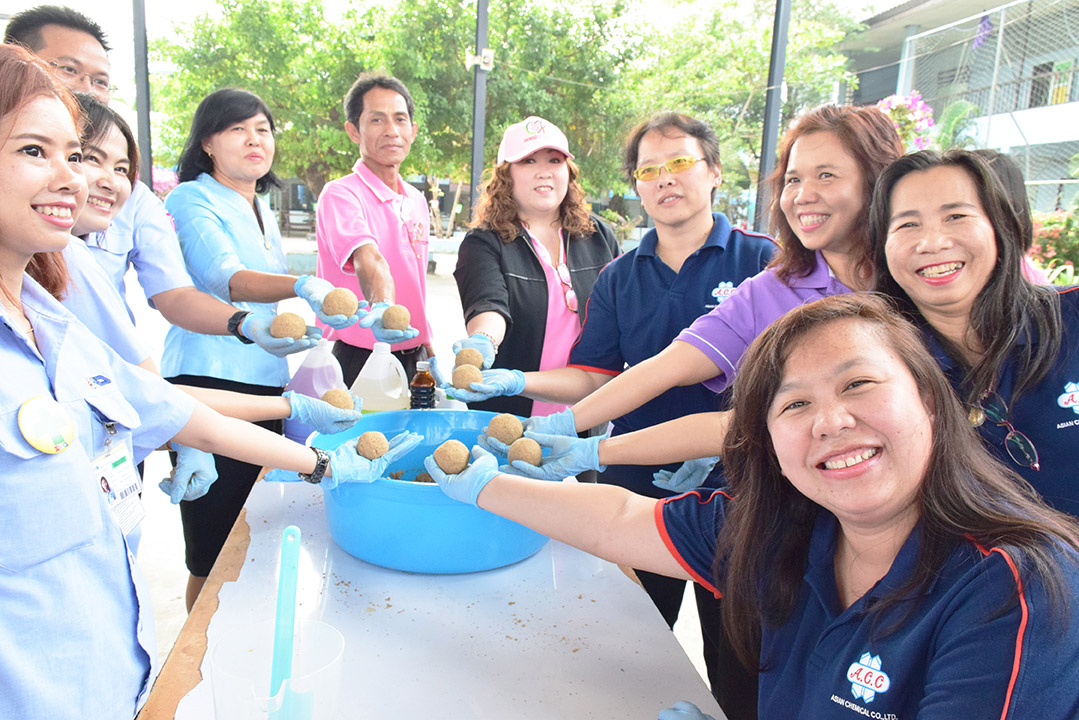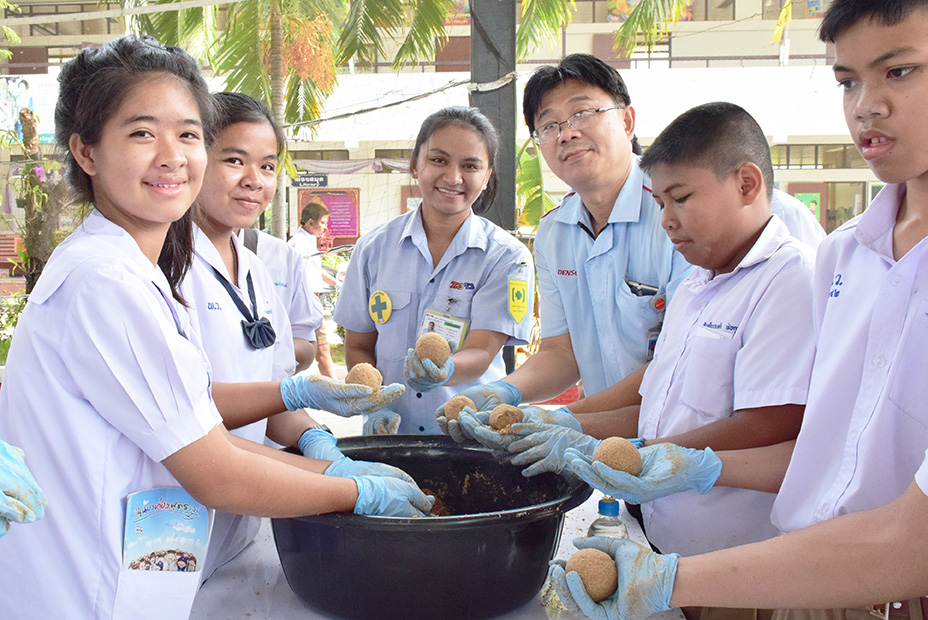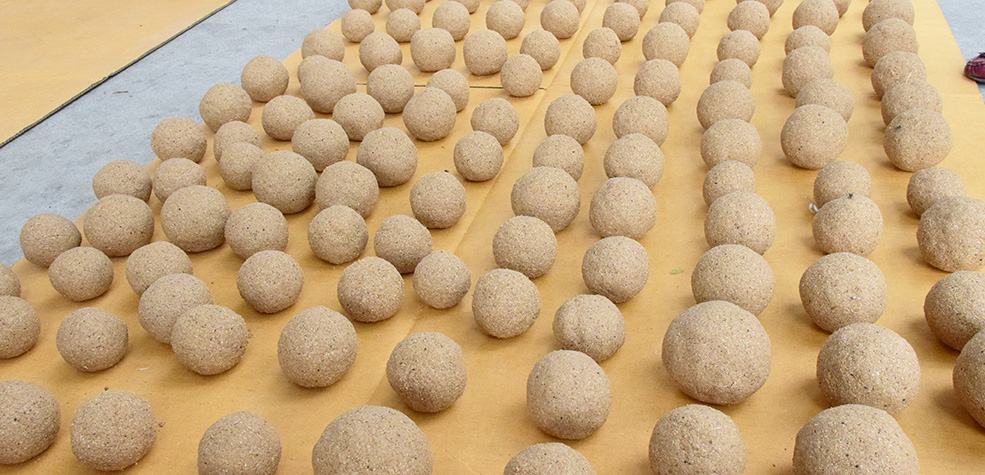 EM Ball (Effective Micro-organisms) are effective method of restoring a pool of water that is about to go bad, especially in the monsoon season with a lot of standing water. It is simple to make even for children. EM Ball can dissolve the blocking sludge, suspended organic matters, organic waste in the water, fouling microbes in still water, and also increase the dissolve oxygen in the water. EM ball can reduce the BOD value of the body of water. 1 EM Ball can effectively maintain the good condition of 10 cubic meters of water for 1 month, especially in fish pond where pH should be maintained between 6.5 – 7.5.
This is one of the projects that the students of Wat Pimpawat School helped joyfully with the support of ACC GO GREEN team as well as government agencies and the private sectors.